About Us
Since 1940, Covenant Park has been serving youth, families, and church groups on Park Lake in Mahtowa, MN. We are conveniently located just 30 miles south of the Duluth Superior area. Offering summer youth camps, retreats, and rental facilities, the Covenant Park experience provides opportunities for people to encounter Christ, and grow in their relationship with Him. Adventure, relationships, and recreation are core elements of our programs, creating an atmosphere of exploration and relaxation.
Our Mission
Covenant Park seeks to be a place "where friend meets friend and both meet God". Our aim is to strengthen love for Christ, self, and each other through positive relationships, experiences, and memories.
As an extension of the Evangelical Covenant Church, we reflect the beliefs and affirmations held by the covenant denomination. To learn more about Covenant Park's Sincerely Held Beliefs click the link below.
I was on summer staff 2012-2015. In 2014, I graduated from Crown College with a degree in Discipleship Ministry. Now I enjoy serving as the director, and watching God move in new ways as each season brings new opportunities and challenges for him to reveal his plan and blessings!
I grew up in the Duluth area, and coming to camp on occasion. Covenant Park has found a special place in my heart since being on staff, and I love serving on year round staff.
My favorite part about camp is getting to see the pure and awesome work of God in the lives of everyone around camp and in my own life too. Something unique happens when we take time to get away and just be with God. His transforming work is so obvious at camp. Seeing the joy and freedom that comes to each life as they surrender to Christ, and hurdle new heights in their faith is so special!
Leonard has continued to bless us with his amazing and abundant cooking since 2013! His biscuits and gravy and wealth of knowledge on pretty much any subject due to his love for reading make him legendary in the camp circle!
I've been working at camp as summer staff since 2016. I've had the privilege of seeing God work through camp in many ways and as I step into the role of Program Director I'm super excited to be a bigger part of what he's doing and the direction he's leading camp.
My favorite thing about camp is watching people grow. Whether it's staff and volunteers over the course of a summer of seeing kids come back to camp year after year shows the value and impact that camp has on people's lives.
I attend church at Hope City in Duluth and when I'm not at camp I work at Minnesota Adult and Teen Challenge.
I grew up in Willow River, MN where my childhood memories consist primarily of working in the garden with my Dad and swimming with my Mom, brother and sister.
Though God was always a member of our family, it wasn't until after high school and just prior to graduating from UW-Superior, that my relationship with God truly flourished for the first time as He became more of a priority. I began to see the real me that God had intended, and the joy in living out that purpose whether it be gardening or cooking, reading or simply spending time with loved ones. 
Soon afterwards, I met and married my patient and loving husband, Kevin. We moved to the Twin Cities for 11 years, and then, through divine intervention, we moved back to the Twin Ports almost three years ago. 
Kevin and I were invited into the Lakeview Covenant congregation through newly-formed friendships, and this is how I came to be a part of the Covenant Park Bible Camp. I am most looking forward to seeing how God will use all of us at camp and in the relationships that are formed. I love to pray for His blessings and guidance in the lives of others and myself and then see how such a tapestry of events unfolds as to reaffirm our faith.
Tim joined Covenant Park staff as Maintenance Director in the summer of 2013. He has been involved in Christian camp ministry throughout his life having worked at numerous camps in varying roles.
He also has a teaching degree in Industrial Technology Education. During the school year, when not working at camp, he is a substitute teacher in local school districts within Carlton County.
Tim grew up in a Christian family but didn't receive Jesus Christ as his Lord and Savior until his early teens. He has been involved in various ministries throughout his life.
Tim moved to the Cloquet area in 1996 and lives just down the road from the Big Lake Covenant Church. He and his wife Cindy have been married for 34 years and have three children, two of whom are married. He loves building and fixing things and enjoys working on anything that has a gas engine, especially cars and his 76 Ford F-250.
While not working directly with the campers, Tim sees his role of maintaining the buildings and grounds as crucial to the success of the camp experience. He believes the less the staff has to concern themselves with, the more time and energy they can spend ministering to the spiritual needs of the campers.
Hi! I'm Emily Johnson. I've been working out at camp for a few years during the summer and I am very excited to be transitioning to year round staff! CPBC has always held a very special place in my heart so I am glad to be able to contribute to its continuing ministry and see where God moves this year!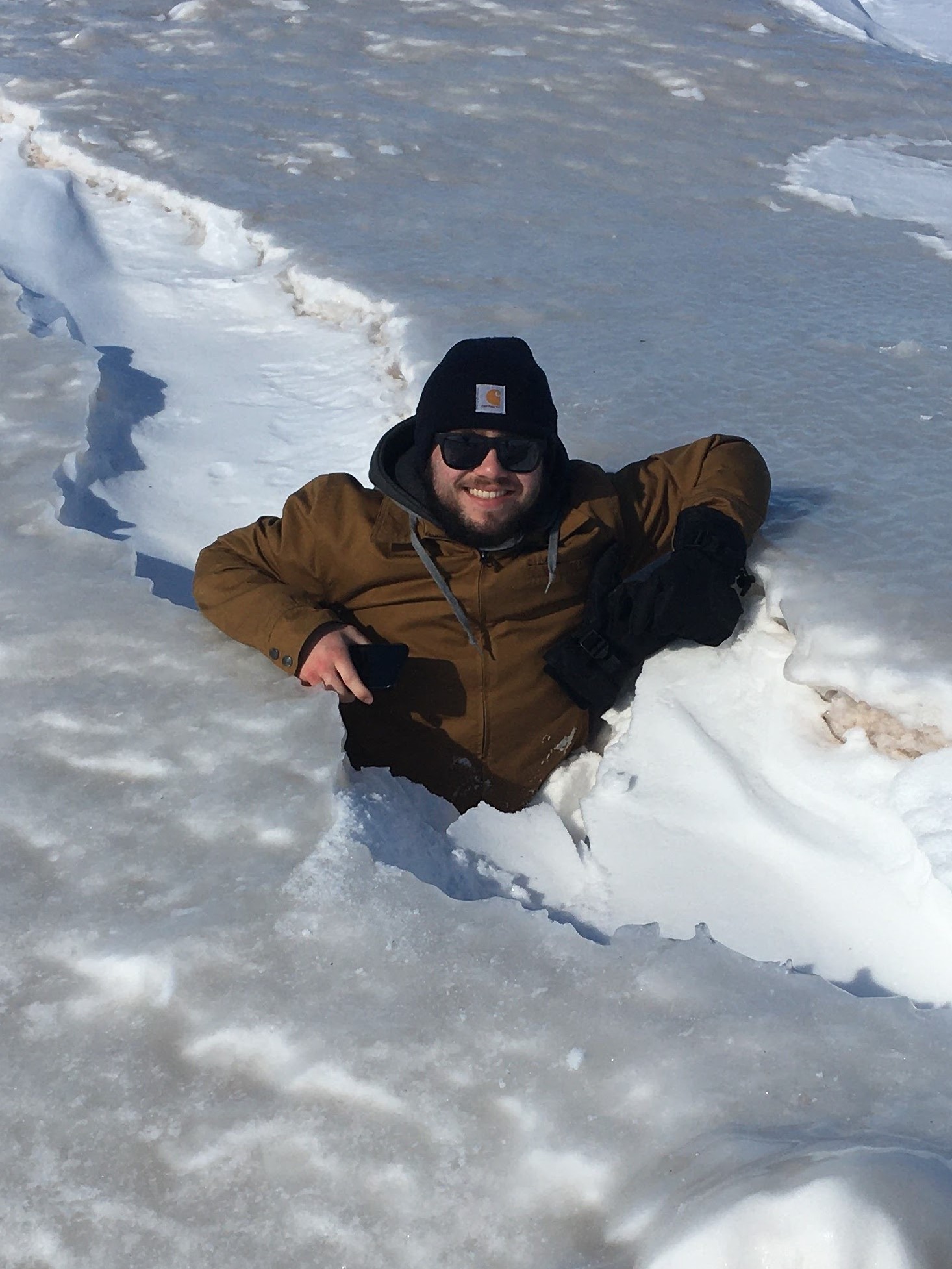 Evan Larson-Counselor
Hi everyone! My name is Evan, and I'm so unbelievably excited to be a part of Covenant Park's staff for my third year now. Having been either a camper, volunteer, or staff member at Camp for practically my entire life, the idea of not spending at least some time there during the summer genuinely feels weird to me at this point. I'm really looking forward to seeing and checking in with plenty of old faces as well as meeting and getting to know plenty of new faces throughout the summer. A few things I enjoy doing when I'm not at Camp are traveling, trying new and exciting foods, playing sports or video games with friends, and singing anything that pops into my head at any given time. Hope to see you soon!
Scarlett Austreng-Counselor
Hey everyone! My name is Scarlett Austreng! This is my third year at CPBC and I absolutely cannot wait for this summer! As of right now, I'm finishing up my senior year at Maranatha Academy and I'm going on to study Criminology and Biology at UMD! Some of my hobbies include writing, singing, volleyball, spending time with my horses, my dogs, and my wonderful friends and family! I am over the moon to be on staff for my second year. Being at camp and surrounded by God has changed my life in the greatest ways and I cannot wait to see how He moves everyone this summer. See you soon!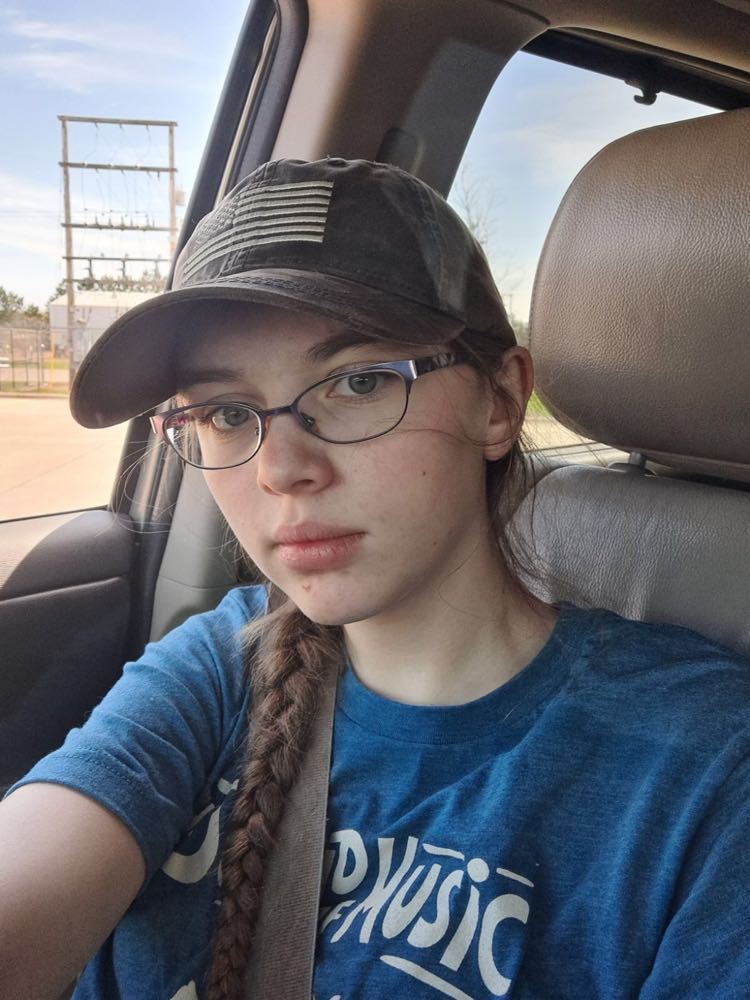 Alexa Van Loon- Intern
Hey guys! I'm Alexa! I've been going to camp for a while now and I love it! I can't wait to be at camp again his summer! A few things I enjoy doing when I'm not at camp is playing the drums for my youth band, doing sports, listening to music and hanging out with friends! I also love my coffee! I can't wait to see you all at camp!
Sam Moyer-Counselor
My name is Sam Moyer and I am super excited to serve at camp this summer. God has led me all over the place with opportunities to serve. I served at another camp for 3 summers before coming to Covenant Park. Right now I serve as the Associate Pastor of Worship Intern at Mission Covenant Church in Poplar, WI. I grew up helping lead worship and that is something I grew to be passionate about. While I worked at camp before, I started to love the game of Ultimate Frisbee. I would say that is my favorite sport to take part in. Other things I like to do include watch tv shows and movies with my wife and water skiing and tubing.
Grace Rubin-Counselor
Hi! My name is Grace and I am so excited to be a counselor at Covenant Park this summer! I am a student at Bethel University and this will be my second year on CPBC staff! I love music, swimming, iced coffee, and all things Jesus! I am super pumped to share Christ's love with the campers and see how this
ministry is spread this summer 🙂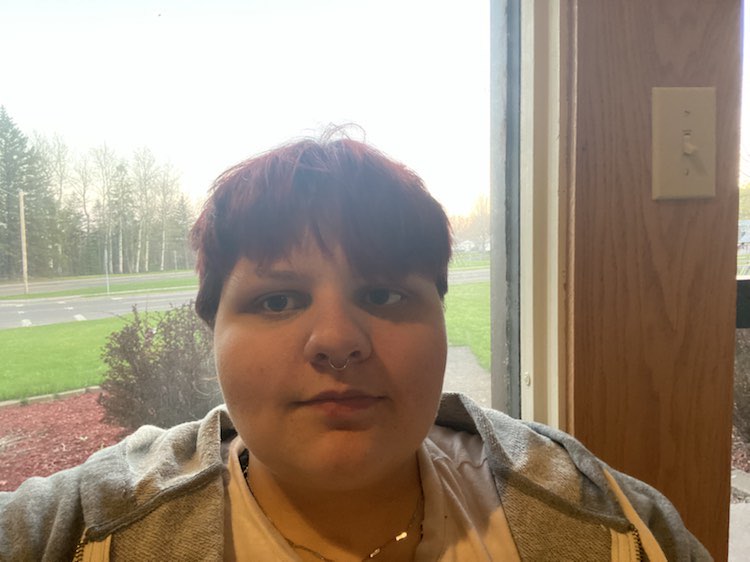 Grace Johnston- Intern
My name is Grace Johnston, I am a creative writer and an avid painter. I love reading, I love spending time in nature reading my bible and My favorite bible verse is proverbs 13:25.
Max Polkoski-Counselor
I love the outdoors- especially fishing, hunting and swimming. In high school I ran cross country, participated in trap shooting, and bass fishing tournaments. I'm also learning to play guitar. I went to camp when I was a kid and had a blast.
Noah Salzer-Activities Director and Maintenance Assistant
Hey all! My name is Noah Salzer, and I am honored to serve at Covenant Park this summer as their Maintenance Assistant! At the time of writing this, I am finishing high school and will be completing my AA degree from Lake Superior College by this summer!! I have been a camper at Covenant Park since I can remember, and I have been a volunteer since 2019. This will be my second summer on staff as well! I look forward to improving the way that the campground runs and for bringing all that I have to serve Christ this summer. See you at camp!
Lisi Strom-Intern
Hey everyone! My name is Lisi Strom, and I am super excited to intern at camp this summer! Some of my favorite things to do are playing with my niece and nephew ,going hammocking, making fun coffee, and ice fishing!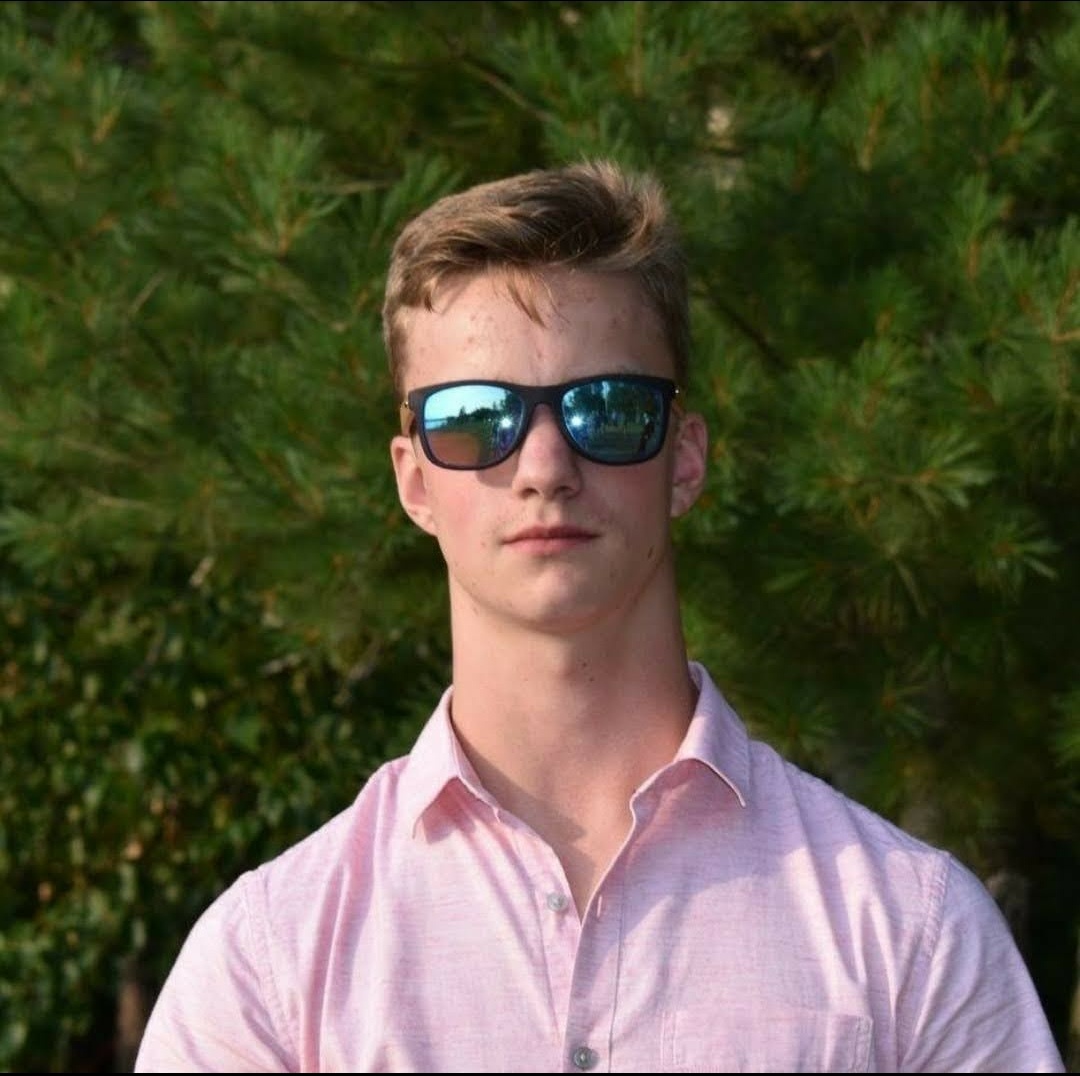 Sam VanLoon-Worship Director
Hi everyone! My name is Sam, and I'm so excited to be a part of Covenant Park this summer as Counselor this summer! I have been attending Covenant Park as a camper for as long as I can remember, and I also has the privilege of serving as a volunteer in 2021. Some of my hobbies include piano, guitar, hockey, and downhill skiing. I love being outside, especially at camp. Camp has had an enormous impact on my life. The games, worship, and amazing people all make Covenant Park the highlight of my summer. I'm excited to be involved this year, and I look forward to seeing everyone grow in their faith!
Justin Orme-Media Specialist
I have been playing music for about 11 years, I have been blessed to play in multiple groups and in other countries. I have also been blessed to be a freelance photographer/videographer/editor for the last couple of years. I hope to use the talents and skills God has given me to help kids have fun and experience God while also capturing those moments. I am the fourth generation in my family to work at CPBC. I am an old soul who loves hymns, sitting in my rocking chair, listening to records, drinking hot tea, and paying $0.27 per gallon for gas.
Aurora Salzer-Volunteer Coordinator
Hey everyone, My name is Aurora Salzer. I am so excited to spend time getting to know you guys throughout the summer. This will be my 6th year out at camp in one way or another and my third year on staff. I am currently a nursing student at FDLTCC and am a part-time research student through the college. I also mentor a group of girls at my church and can't wait to come beside you to help you grow your faith. I can't wait to see you guys out there!